So. Much. Rolling.
Heads up: These responses mostly refer to heterosexual sex between cisgender men and women — because the representation of LGBT sex on screen is a whole other can of worms.
First of all, no one ever talks about protection or birth control, because apparently, pregnancy and STIs are not a concern.
Is every woman on the pill? Is it just assumed that every couple discusses their STI statuses in between the hot and heavy groping session in the elevator on the way to have passionate wordless sex in the protagonist's apartment?
Paramount Pictures / Via buzzfeed.com
And no one talks about what they want at all. Everyone just communicates through lusty eye contact and ~knows~ immediately what the other person likes.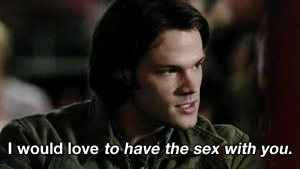 WHO NEEDS VERBAL COMMUNICATION, AM I RIGHT?
The CW / Via spn-party.livejournal.com
In fact, nobody seems to be worried about consent in general. It's just kind of assumed everyone wants sex all the time.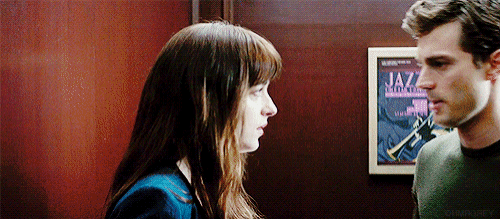 Focused Features / Via fiftyshadesofgrey.wikia.com
---